by PRESS RELEASE
May 29, 2021
WE ARE IN GAME!
WE ARE IN GAME!
HAMILTON X FAR CRY® 6: JOIN THE REVOLUTION

 

WITH OUR FIRST IN-GAME WATCH
Rely on our Khaki Field Titanium Automatic as you battle a ruthless dictator in Ubisoft's action-adventure video game Far Cry® 6.
Our latest on-screen collaboration celebrates our passion for creativity and technological excellence with the first branded timepiece integration of the Far Cry® franchise.
Bringing yet another level of reality to the game's incredible cinematic qualities, including a villain played by actor Giancarlo Esposito ("Breaking Bad," 2009-2011), our Khaki Field Titanium Automatic is the perfect watch for main character Dani Rojas.

Welcome to Yara
Players enter the tropical paradise of Yara as Dani Rojas, a guerilla soldier fighting to free the fictional island from the oppressive rule of El Presidente Anton Castillo. Featuring gameplay benefits and functions, our Khaki Field Titanium Automatic is gifted to game players following the completion of a dangerous mission. The rugged and resilient timepiece is a reliable and precise tool in the virtual battle for freedom.

"Integrating the Hamilton Khaki Field Titanium Automatic as special in-game gear not only looks fantastic, but also provides you gameplay benefits with a Far Cry® twist," says Ubisoft Game Content Director Omar Bouali.

"Every small detail is crucial when you're creating a virtual world, whether it's designed for the big screen or your personal game play," says Hamilton CEO Vivian Stauffer. "We are always at the cutting-edge of technology and it made sense to translate our experience in Hollywood to the world of video games. The Khaki Field Titanium Automatic is the perfect watch for the adventurous Far Cry® 6 world and brings even more reality to the game's story of revolution."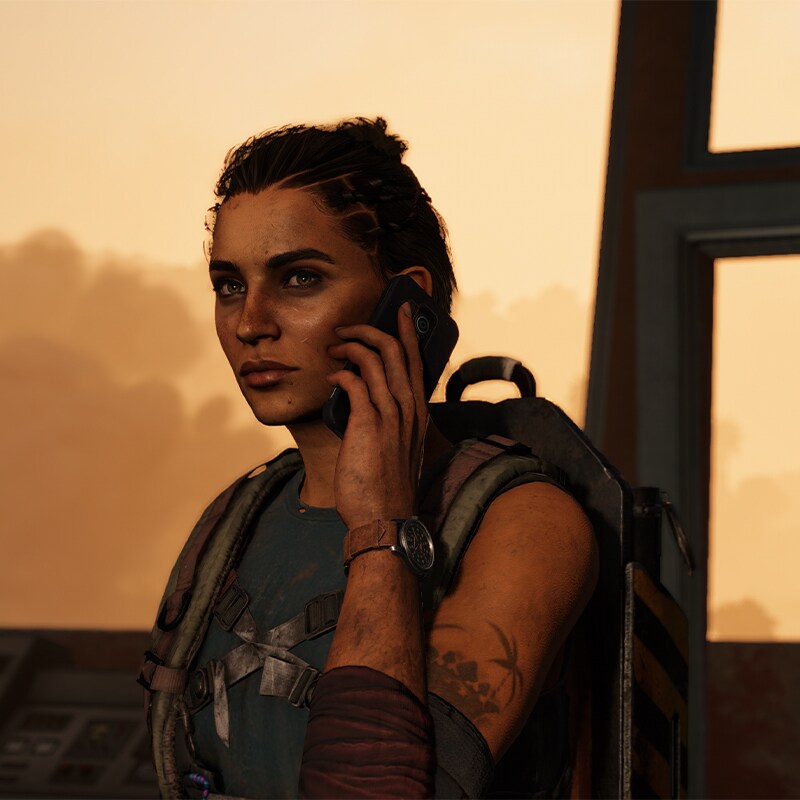 "THE HAMILTON KHAKI FIELD TITANIUM AUTOMATIC PROVIDES YOU GAMEPLAY BENEFITS" OMAR BOUALI, GAME CONTENT